BUILD
SERVICES
Industrial Machine Service is your one-stop industrial machining, CNC, and fabrication shop. We can do more than your standard local machine shops in Memphis, TN or anywhere else. This is because we offer high quality build services for all maintenance supervisors, purchasing agents, industrial plant owners, maintenance managers, maintenance planners, maintenance technicians, plant managers, and even for national equipment service companies that maintain balers and compactors for commercial businesses.
And our parts division, DBH Distributors, offers all manner of pneumatic valves, flow controls, pneumatic tubing, fittings, quick couplings and accessories, electric motors and controls, and power tube short stroke linear actuators, and many more. We proudly carry parts from ITW Vortec, SPX/Power Team, Toshiba, and many, many more high quality brands.
Here at IMS Memphis, we are always working to improve. We offer both service and parts supply, and we do so in order to best serve you. Call us for the details; we are just a phone call or a click away and we are always glad to provide you with high quality industrial machine shop parts and services. And we will be more than happy to share with you our machine shop rates.
And we do so much more than troubleshooting and repair. Let us install your industrial conveyor belts and help you build your new or existing industrial plant to your optimum specifications.
The ideal combination of our service and supply divisions gives us the ability to fully serve the industrial manufacturing sector when it comes to builds, fabrication and more. With over 100 years of combined experience … your business is our business.
CALL US TODAY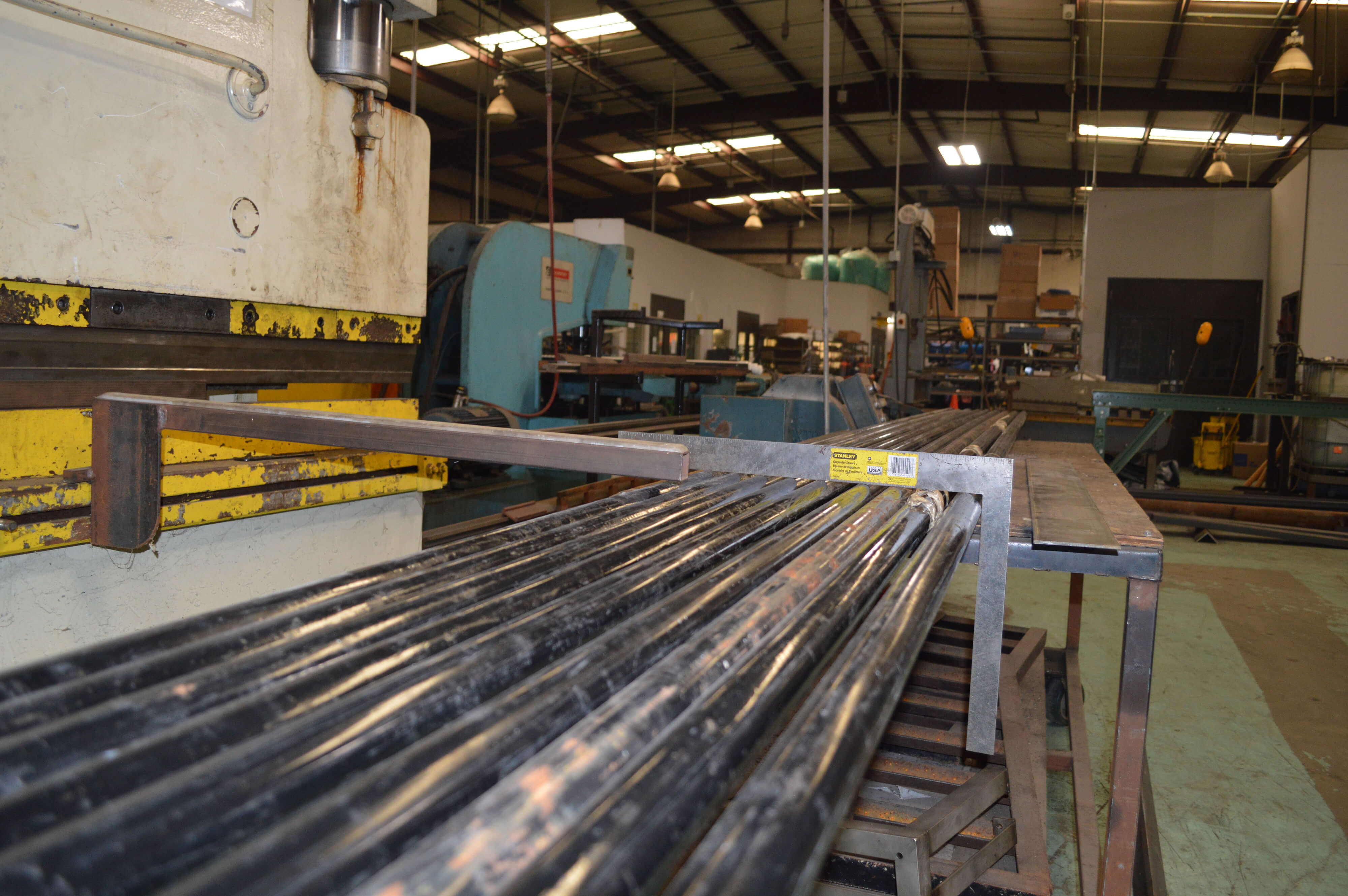 We here at Industrial Machine Service Memphis can install your entire production line, from start to finish. We offer a turnkey production installation process. Plus we know exactly how to optimize and increase your production output. And our customers can count on us to handle all of it. Furthermore, we can handle baler maintenance service, including such brands as Marathon, Sebright, and Cram Alot. And we can even get hydraulic system parts, including such nationally-known brands as Parker, Bosch, Rexroth, Vickers, Racine, Continental, and Oil Gear. We can take care of your hydraulic leaks and hydraulic failures. Our services provided can potentially range from a typical hydraulic seal replacement through even a full rebuild of the hydraulic pump. So call us and get started with letting us help you with your commercial trash compactors, commercial cardboard balers, garbage trucks, car shredders, industrial compactors, production lines, and so much more.
We are highly experienced and we always work hard to help you avoid any unexpected or unknown costs or delays. Our technicians have over sixty years of combined experience. Plus we also drug test all of our employees, and we belong to the Tennessee Drug Free Task Force. At IMS Memphis, we take pride in our work. And we make sure to hold our personnel to only the highest standards. In addition, we make sure to test every single one of our repairs and builds before we leave the job. Because if you are not happy, then neither are we.
Our machine shop services include these other types of industrial machinery builds:
And Machine Shop Services such as manufacturing shafts, tubing, conveyor rollers, and sprockets
And of course we can build custom designs and custom machining for you. Plus we install, troubleshoot, and stand by everything we sell. Many of our customers have been with us since our start in 1994. They know that they can always count on us to get the job done right the first time. So let us become your industrial machine shop in Memphis, Tennessee. Call us for our machine shop services price list today.
We can provide machine shop services: Memphis, TN and beyond!
We Are More than Build Services
We go beyond Industrial Machining, CNC, and Fabrication services, and also offer installation, of such items as:
EPS Densifiers
Production Line Machinery
Sort Systems and Sort Pumps
Safety Guard Fabrications
Bollards and Platforms
Conveyors
Compressed Air Lines
Screw Pipes
Weld Pipes
Rack Systems – including modification and relocation
We offer repairs for items such as:
Hydraulic Pumps
Hydraulic Cylinders
Hydraulic Valves
Hydraulic Power Units
Custom Conveyors
High production Generic Conveyors
Everything from Basic Conveyors to Highly Automated Conveyors – these include brakes, transfers, and/or zoning
Conveyor Belts Pneumatic Tools
Air Tools
And we can perform machine shop services, for tasks like CNC services, sheet metal fabrication, and specialty welding.
We can also offer you general contracting services. Our other services include process piping, aluminum welding and fabrication, steam piping, plant maintenance, and even building alterations.
We aim to be your one-stop industrial machine shop.
We would love to hear from you and answer any questions you might have about industrial machine servicing, IMS Memphis, Build Services; Pneumatic Control Panels; Machine Shop Services; Electrical Control Panels; Automated Conveyor System Troubleshooting; Flow Meter Installations; Warehouse Rack Bumpers; Process Piping; Electrical Control Panel Builds; Weld Pipe Installation; Building Alteration; Rack System Installation, Modification, and Relocation; Safety Guard Installations; Comav Densifier Troubleshooting; Hydraulic Pump Repair; Bore and Key Shaft Services; Allen Bradley PLC Troubleshooting; Industrial Steam Piping; Inventory Control and Bin Stocking Services; Pneumatic Compressor Repair; Bollards and Platforms Installations; Industrial Hydraulic Power Unit Repair; Industrial Plant Maintenance; Cardboard Baler Repair; Industrial Process Piping; Sheet Metal Fabrication; Specialty Welding; CNC Services; Rack System Installations; and so much more.
Our main telephone number is 901-348-1155
Our fax number is 901-348-0373
Or if you would prefer to email us, click here and fill out our quick form and we will be sure to get back to you as soon as we can.
If you would like to visit, we are conveniently located at:
3325 Millbranch Road
Memphis, TN, 38116
We are near I-55 and 240.
Our hours are Monday thru Friday 7:00 AM – 4:30 PM
Get in Touch with Us
So what are you waiting for?  Learn more about our Industrial Machining, CNC, and Fabrication service. Call us today!